Benefit Writers
"Affordable Insurance In Rockwall TX"

Benefit Writers - A Natural Partnership
Diane Eller, SGS, CBA
Benefit Writers was formed by Diane Eller, SGS, CBA in May of 2001. On her own, Diane has accomplished many things as an independent broker over the past 20 years. Diane has used her passion to help and give back to the industry by serving as President of Dallas Association of Health Underwriters 2011-2012 before taking on other roles with a large PEO company before returning to her roots as a Benefits Expert within her own agency. Diane also has a passion to make a difference by working closely with congressional members to make a positive changes, advocating for patient rights.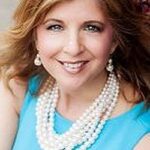 2008-2009/ Awards Chair Dallas Association of Health Underwriters
2009-2010/ Federal Legislative Chair Dallas Association of Health Underwriters
2010/ Most Valuable Player Award Recipient, Dallas Association of Health Underwriters (Who has demonstrated the single most achievement in behalf of the association)
2010/ Dallas Business Journal – Public Eye
2010/ Dallas Business Journal – People to Watch
2011/ Leadership Award - Dallas Association of Health Underwriters (For her guidance and support in numerous association activities and events.)
2011/ Chapter of the Year (Large) as DAHU President, Texas Association of Health Underwriters
2010 - 2011/ President Elect - Dallas Association of Health Underwriters
2011 – 2012/ Pacesetter Award – National Association of Health Underwriters as DAHU President
2011 - 2012/ President – Dallas Association of Health Underwriters
2012/ Henry Dawson recipient, for her valuable contribution of and support to the association
2022: Elite Member of the Circle of Champions with the CMA Marketplace
If you have any questions don't hesitate to contact Diane:
 fa-phone 214-771-3011 x 402

 fa-envelope-o  diane@benefitwriters.com
Marina Le Blanc
Marina LeBlanc has been in the health care industry for 25 years.  She worked as a project manager with a for- profit company, whose members consisted of not-for-profit hospital systems located across the country.  After leaving the hospital side of healthcare she embarked on opening her own business in developing wellness programs for companies.  During that time, she received her Health, Life and Personal Lines licenses.  Her understanding of how the health system works, both from the hospital side and the insurance side is invaluable.  Marina comes from a military family with her father retiring from the Army. She was born in Heidelberg, Germany where her father was stationed and after his retirement her family moved to Baton Rouge, Louisiana where she attended LSU, married, and had two children.  Marina moved to Grapevine, TX with her family to be near the DFW airport for her husbands' job, who is a career pilot with American Airlines.
Marina loves to work within her community and supports the not-for -profit Grace, and the local Veterans of Foreign war.  She is also a current member of the Grapevine Chamber of Commerce.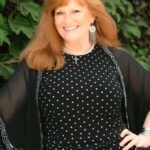 If you have any questions don't hesitate to contact Marina:

marina@benefitwriters.com
(214) 771-3011 x 404

Rick Wilson
Rick Wilson is a 5th generation Texan and was born and raised in Dallas. He graduated from Stephen F. Austin State University with a BBA in Finance in 1986 where he lettered four years in football and was an All-American. He lives in Rockwall, Texas and has four children (two grown and two still at home). He is active in his community, coaching youth sports teams and was the Rockwall High School Band Booster President for 4 years when his kids attended high school. After graduating, Rick returned to Dallas to work for Texas Employers Insurance where he started in claims and moved to sales as soon as they would let him. He spent time developing self-insurance funds for large groups of homogenous employers in mostly southern states. From this experience, he went on to work for a national third party administrator that handled claims for these funds. He spent most his career working for Arthur J. Gallagher and Willis Group in Dallas being a commercial insurance broker where he sold accounts including a local box manufacturer, a major airline, a global communications company and many other local Texas based businesses. Prior to opening his own agency, Rick worked for Liberty Mutual as a Lead Sales Representative in the Dallas area for 8 years where he built a large book of personal lines business with over 2,000 clients.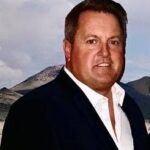 If you have any questions don't hesitate to contact Rick:
    972-853-1888
  rick@everlastrisk.com
Scott Eller
Trusted Business Advisor and Tax Specialist.
Scott Eller PLLC , Trusted Business Advisors and Tax  Professionals has more than 27 years of experience in tax preparation, review and IRS resolution.  Our progressive experience in providing quality accounting, business advisory services and tax preparation and planning to closely held businesses as well as to individuals sets us apart from our competition.  Our experience includes working with Self-Employed, S Corporations, General and Limited Partnerships, Limited Liability Companies, Individuals, and Trusts and Estates, including consolidated and Multistate Tax Returns.  We can provide monthly bookkeeping, payroll and financial statements for our small business clients.   Additionally, with our multitude of years of experience, we assist and consult with startup companies to the most seasoned businesses. 
Our tax expert, Scott Eller, received his Masters and Bachelor of Science Degrees in Accounting & Taxation from the University of North Texas from which he graduated Cum Laude.   He has prepared over 20,000 tax returns in his career and has provided tax consultation, business advisory services and outsourced accounting and controllership functions.   His experience covers the breadth of nearly every industry and vocation that one can imagine.  This broad range of knowledge translates into understanding your personal financial and tax situation which requires specialized attention.   His employment has spanned working for Public Accounting Firms to being a Controller and Chief Financial Officer for small to medium sized companies.  In last 10 years he has focused on the individual, self-employed and small business owner and mid-size employer  as well as specializing in asset protection and tax strategies through highly specialized trusts.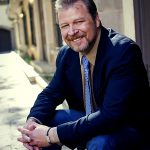 scott@sdetaxsolutions.com fa-envelope-o
fa-phone 214-847-8614
STOP OVERPAYING FOR INSURANCE! GET YOUR FREE TEXAS INSURANCE QUOTE TODAY!