Group Questionnaire
Please fill out the form below and we will get back with you ASAP.
Group Questionnaire title
The benefits you offer your workforce matter. They can help make your company more attractive to prospective employees and can help you retain key personnel. If you are just getting started in the employee benefits arena, professional assistance is important to ensure you properly navigate the nuances of different benefit programs and comply with state and federal laws.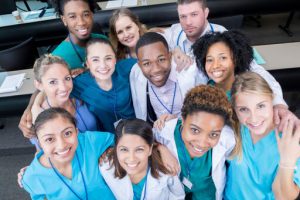 Employee Benefits Department works with businesses of all sizes, and across industry lines, to help them create, market and implement benefits programs designed to meet both the needs of the business and its employees.
Programs offered include:
Health Insurance — Employers can choose from a variety of ways to structure their plans, including self-funded health insurance plans and high-deductible plans that work in conjunction with Health Savings Accounts (HSAs) and/or Health Reimbursement Accounts (HRAs).
PEO Professional Employer Organization - partner with companies to provide comprehensive HR outsourcing to help manage a company's human resources, employee benefits, regulatory compliance, and payroll outsourcing. A PEO works through a co-employment arrangement, which means the PEO contractually shares certain employer responsibilities with the company.
Dental Insurance — By offering employees and their families dental insurance coverage, you are helping them be proactive about their oral hygiene, which can affect their overall health in positive ways.
Vision Insurance — Eye exams, glasses and contact lenses can all be expensive for employees and their family members who need them. Vision insurance can help employees lower their own out-of-pocket costs.
Group Life Insurance — Help your employees protect their loved ones from the financial burden that can come with the unexpected passing of a loved one.
Disability Coverage — Offering a long-term disability plan can help meet financial obligations in the event of disability.
GAP Coverage- Read more HERE  
Compliance — Complying with the Affordable Care Act (ACA), ERISA and state laws is key to avoiding hefty fines and employee lawsuits. can guide you to the resources you will need to remain compliant and protected.
Wellness — Living a healthy lifestyle promotes productivity and keeps overall healthcare costs down but implementing the right wellness programs with the greatest ROI is difficult. We have an exclusive program only available for our clients.

 

can help structure a program that aligns with your firm's goals for a healthier workforce.
Technology — Work has become more mobile and technology-based. Benefits are no exception. can guide you to the benefits technology that will meet the demands of today's workforce and help reduce the time spent on HR administration.
Innovation — Implementing lower cost RX options, mobile on-site care and outcomes-based provider networks are some of the new ways that employers are lowering costs while improving employee health. can help you determine the innovative approaches that will work best for your organization.
     Offering all, or any combination, of these employee health and wellness programs can help keep your workforce happy and healthy. It can offer your business valuable, tax benefits too.
Supplemental Benefits – Protection for Accidents, Cancer, Heart, ICU Benefit.

 

WholeLife Child Only Policy.

 
will customize a plan that meets your company's unique benefit and budget needs.
To learn more about how we can help, contact us online (infor@benefitwriters.com) today, or call us at (214) 771-3011.
STOP OVERPAYING FOR INSURANCE! GET YOUR FREE TEXAS INSURANCE QUOTE TODAY!