understanding the difference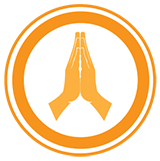 Faith Sharing Programs are groups made up of likeminded individuals and families who unite to help pay each other's medical bills. This is a wonderful option for people who share common beliefs and possibly save significantly on expenses. More Info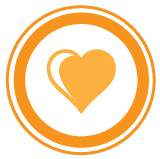 Term life or whole life or anything in between, we will help you pick the best plan option to protect your family from the unexpected. More Info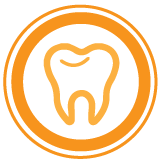 Click here to get instant quotes from major carriers to cover you and your family's vision and dental needs. More Info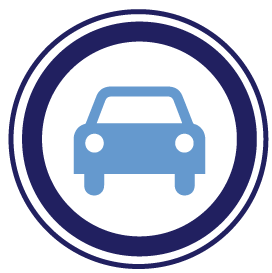 We can design a specialized package according to your property, liability, and casualty needs. More Info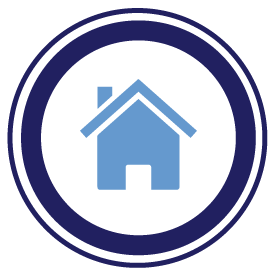 We can design a specialized package according to your property, liability, and casualty needs. More Info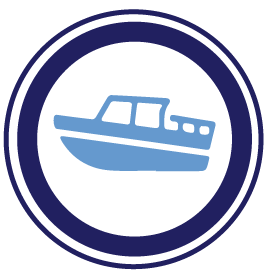 Boat Insurance is a must if you own a family boat. Boat accidents can happen expectantly any time you are on the water or towing your boat. Boat Insurance is affordable through Benefit Writers.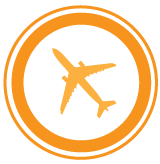 Are you planning a trip out of the country? We make sure you are covered here in the US as well as when you're traveling abroad with the best carriers and rates available. More Info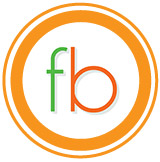 Up to 70% of medical issues can be solved by phone. Gain access to a telemedicine program that will give you $0 visits with a U.S. doc & get a prescription written, if medically necessary. You will also receive discounts on 9 different categories from dental to chiropractic. Click here to learn more of how this discount program will help you save time and money. More Info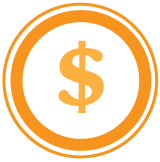 Click here to learn if you qualify to open a health savings account to work with you health plan. More Info
Diane Eller started Benefit Writers on May 22, 2001. In 2018, Benefit Writers became
a DBA of the Diane Eller Insurance Agency, PLLC.
We are a Full-Service Health Insurance Agency. Benefit Writers experts offer unique
benefits solutions, minimizing your out of pocket risks, and although we are known for
our value, our clients love us for our customer service!
Diane Eller has helped families and businesses for twenty-three years find affordable
insurance to meet their benefit and budget needs. Marina LeBlanc joined Benefit Writers in 2019.
We strive to go above and beyond our client's expectations.  We know you have a
choice when you purchase insurance, and it is a privilege to be able to assist you with
your insurance needs.
Insurance can be simple or complex.  Our agents are members of the National
Association of Benefits and Insurance Professionals, formerly National Association of
Health Underwriters. Our Principle, Diane Eller, is a former Dallas Association of
Health Underwriters President, the second largest local Chapter in the nation.
Our agents' combined experience is half a century.  Benefit Writers has withstood the
fast changes made to healthcare.  We are committed to staying informed with the
law, rules, and regulations. We continue to stay current with the industry, so we can
better assist our clients.
Benefit Writers has helped our Employer clients with designing individualized benefits
packages that attract and retain employees. Some of our products have replaced high
deductibles to a zero out-of-pocket.
We offer Group Medicare for the employees who wish to postpone retiring at age 65.
Ask us about a Medicare Health Reimbursement Arrangement.  We also specialize in
Fully Insured Plans, Self-Funded Plans, Level Funded Plans, Health Savings Accounts,
Long Term Insurance, Preferred Employer Organization (PEO), Payroll and Human
Resources, and Compliance.
Benefit Writers provides solutions with unique resources and tools allowing our clients
access to Human Resource experts for answering compliance questions.  We believe
you should be able to focus on your company and know Benefit Writers resources
mitigation risk.  Our employers have access to a hotline where they can ask questions
and receive answers relating to the State and Federal laws, and compliance.
We don't stop there; we offer group plans for Employers including voluntary Dental
and Vision, and Employee Worksite benefits.  Our products allow employers to offer
plans that are employer paid, or the same great benefits. We also offer voluntary
products such as Accident and Guarantee Life: Term 20, Whole, Universal Life with a
guaranteed face amount of $100,000.00, Short Term Disability, Hospital Indemnity
Plans, Critical Illness, and Cancer plans.
Benefit Writers specializes in Advanced Consumer Driven Plans with an emphasis on
Employer Wellness Education. Whether you are a new start up business with a
minimum of two employees or you employ thousands of employees, Benefit Writers
provides online enrollment that allows the initial onboarding process: capturing the I-
9 to handle employers who have to participate with pay or play, to the management
of their benefits, and capability of 1095C reports.
For our individual families, we are proud of what we have accomplished from the
inception of the Affordable Care Act, enacted on March 23, 2010. We have assisted
families with purchasing affordable insurance. Our services include individual Health
Insurance, Dental, Vision, and Life insurance, Christian Share Ministry Plans,
International Medical Policies and much more.
If you are self-employed as a sole proprietor with no employees and can't get a
traditional group plan, don't worry, we have a self-employment plan available to
purchase a PPO insurance policy.
Diane Eller is honored to be recognized with the Market Place 'Circle of Champions' by healthcare.gov.
Thank you for the opportunity to service you!
Diane Eller, CBA, SGS.
Principle/President
TDI confirms this agent: Diane Elizabeth Eller License: 1076022
With the following designations:
(CBA) Certified Benefits Advisor (TDI Course: 50427CG150)
(SGS) Small Employer Health Benefit Plan Specialty Certification
STOP OVERPAYING FOR INSURANCE... CALL NOW FOR IMMEDIATE QUOTE.
Disclaimer: Section 202 of the Consolidated Appropriations Act of 2021 (CAA) requires that agent, broker and consultant compensation related to all group health plans and individual health insurance policies be disclosed for arrangements entered into, renewed or extended on or after December 27, 2021. This law requires agents, brokers and/or consultants (and their subcontractors) to disclose their compensation to plan fiduciaries. Specifically, any covered service provider that receives compensation in excess of $1,000 annually must provide this disclosure. The disclosure must include amounts paid directly and those received indirectly related to group and individual health plans. This requirement applies to contracts with both fully insured and self-funded group health plan arrangements. 
OUR

CARRIERS
Some Of Our Awesome Carriers!
---
So that we can offer you the best insurance options at the best prices, we maintain relationships with a number of reputable carriers. As an independent insurance agency, we leverage these carriers to provide you with the right policy to cover your specific risks and meet your unique needs.
Check out our fantastic carriers and ask us how we can use them to serve you!
STOP OVERPAYING FOR INSURANCE! GET YOUR FREE TEXAS INSURANCE QUOTE TODAY!