What is a PEO?
In this comprehensive, outsourced, co employment model the PEO serves as the employer or record, provides workers' compensation insurance, unemployment liability and claims processing and shared responsibility on various compliance obligations.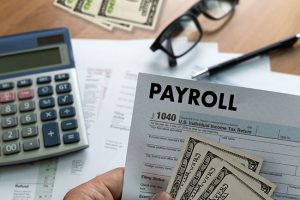 Services include payroll fulfillment and tax compliance, benefits administration and human resource support and counsel. 
How does an ASO differ from a PEO?
Both a PEO and an Administrative Services Organization (ASO) provide HR resources to businesses.  A PEO establishes a co-employment relationship, where the PEO becomes the employer of record.  In an  ASO, your business retains employer of record status, and manages the administrative responsibilities on your behalf.  In both models the employer is able to control their employee benefits offering and keeps Benefit Writers as your broker of record. 
Benefit Writers will match the appropriate package of HR solutions that truly fits your business.  You'll get access to Fortune 500 level benefits, including medical, dental and vision insurance.  401K to secure your retirement plan to better prepare your financial future.  
A few of the benefits from partnering with a PEO are

 

HR Expertise
Payroll Plus HR Process
Payroll and taxes and filings

 

Risk Mitigation
Real-Time HR

 

Full integration
Call Benefit Writers today to discuss setting up an appointment to determine what is a right fit for your business. 
STOP OVERPAYING FOR INSURANCE! GET YOUR FREE TEXAS INSURANCE QUOTE TODAY!